Loads of people have been doing this recently and as its coming to the end of July already I am a bit late with this but after reading The Well Thumbed Readers's post I have been inadvertently tagged, Yay.  This is my first ever Tag and I have really enjoyed doing it so if anybody wants to tag me with anything else, feel free.
1. Best Book You've Read So Far in 2017?
This is a tough one but its a toss up between the Child Finder and Eleanor Oliphant is Completely Fine, both are amazing and very different from each other.  I am going to publish my review of Eleanor Oliphant on Thursday.
2. Best Sequel of 2017 So Far?
Clear and common orbit even though I read it before the first book.  All the other sequels that I read where not as great.  If you haven't discovered Becky Chambers then check out this post: Becky Chambers my new fave Si-fi writer
3. New Release You Haven't Read Yet, But Want To?
Far too many to mention, I am just dealing with the ARC's that I have to think any further than than really.
4. Most Anticipated Release of the Second Half of 2017?
ditto
5. Biggest Disappointment?
A few weeks into book blogging I was contacted by an indie author is the states who was willing to mail his paperback to me in the UK,  I should have known that the book wouldn't be the best in the world.  The grammatical mistakes all over it where one thing but it was poorly researched and just horrid.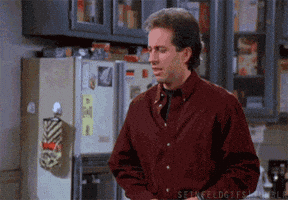 6. Biggest Surprise?
Little Computer People by Galen Surlak-Ramsey was a surprising gem, and little discovered (only 16 ratings on goodreads but an average of 4.2stars) I got it as my first ever netgalley book as a read now.   Its about a man who creates the first ever AI which then goes rogue and tries to kill him.
7. Favorite New Author (Debut or New to You)?
Becky Chambers, she rocks
8. Newest Fictional Crush?
I can't say that there has been any character in any book that I have had a crush on this year, I just don't read those kind of books I guess. But maybe Jack Reacher, at a push but not in the film version, Tom Cruise just doesn't do it for me.
9. Newest Favorite Character?
That's a tough one, there have been so many new great characters that I have read this year but probable my favourite comes from A long way to a small angry planet by Becky Chambers, Sissix the ship's Aandrisk pilot  she is just so much of a hugger, whats not to love.   The main character, Naomi in the Child Finder, comes a close second and I am so hoping Rene Denfeld will write a sequel.
10. Book That Made You Cry?
The Child Finder had me sobbing at the end, both tears of joy and sadness.

12. Favorite Book-to-Movie Adaptation You've Seen This Year?
American Gods by Neil Gaiman has been adapted for TV and its great, very violent, but as TV adaptations go, very good.
13. Favorite Review You've Written This Year?
Probably the Eleanor Oliphant is completely fine was the first book review that I just wanted to get all fan-girly and gush about.
14. Most Beautiful Book You've Bought or Received So Far This Year?

None of the books that I have got are illustrated apart from the cover, the most attractive cover of a book I have got this year has got to be the Bedlam Stacks, just love the monkeys.
15. What Books Do You Need to Read by the End of the Year?
I still have about 10 books from Netgalley that I need to read hopefully in the next couple of months rather than the end of the year though. And a few more from Bookbridgr hopefully.  Those are the only ones I need to read, but there are still 5 more months left in 2017 so a lot can change. I think I have put them all in the ARC Autumn post.
Well that's the lot.  If you are one of the few book bloggers who haven't done this (and want too), then consider yourself TAGGED!